Home
Welcome to the website of novelist Dianna Torscher Benson.
Dianna T. Benson is a 2011 Genesis Winner, a 2011 Genesis double Semi-Finalist, 2010 Daphne de Maurier Finalist, and a 2007 Golden Palm Finalist. In July 2012 Dianna signed a nine-book contract with Ellechor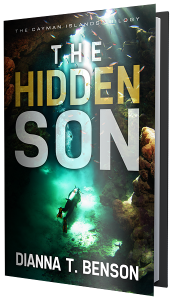 Publishing House: www.ellechorpublishinghouse.com.
Her first book, The Hidden Son, released in print worldwide March 1, 2013 and is available at your favorite local bookseller and everywhere books are sold.
For an autographed and personalized copy of The Hidden Son, fill out the field below and click Buy Now!